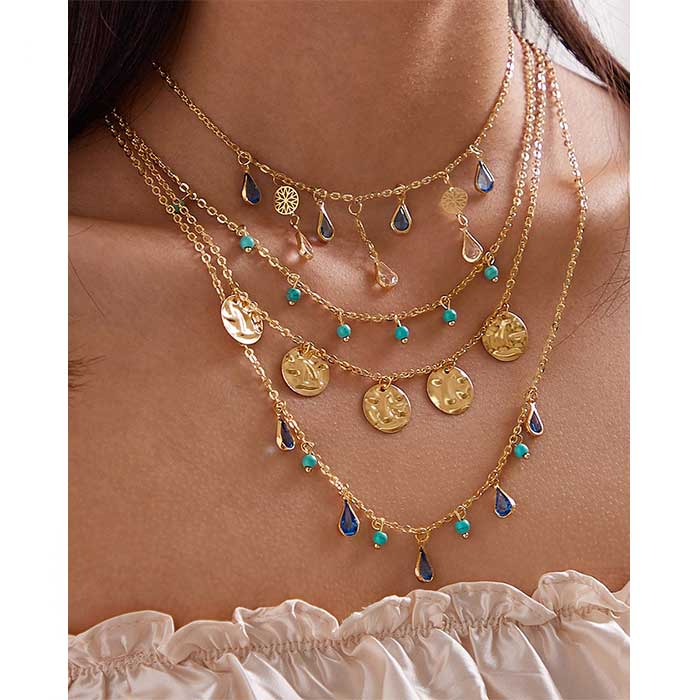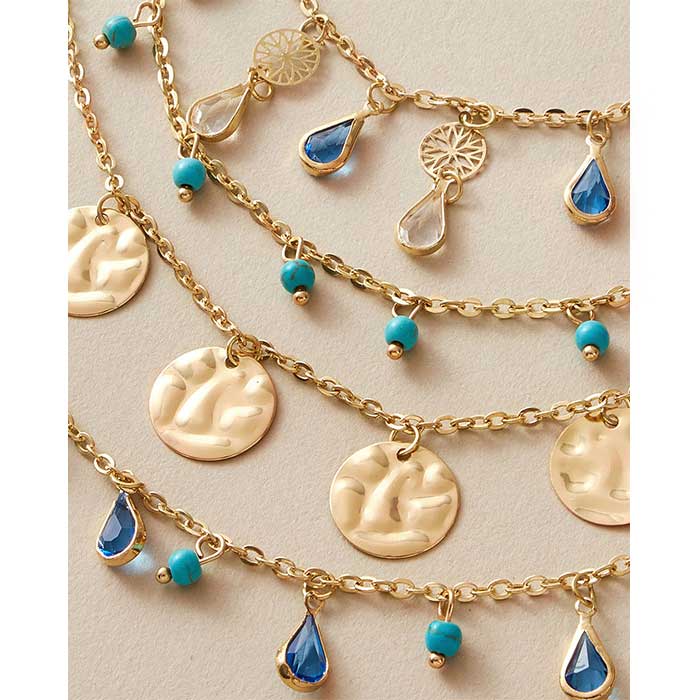 Description
The Boho Layered Necklaces
This Boho Layered Necklaces are a unique and eclectic style of jewelry that adds a touch of bohemian swag to any outfit. This style of necklace consists of multiple strands of necklaces layered on top of one another, with various materials such as beads, charms, coins, and stones used to create a beautiful, textured look.
The length and colors of the necklaces can vary greatly, adding to the diverse and free-spirited nature of the bohemian aesthetic. From bold and colorful to earthy and natural, the range of styles available means there's a boho layered necklace for every taste and occasion.
These necklaces are perfect for adding a touch of effortless bohemian style to any outfit, whether you're dressing up for a special occasion or simply accessorizing your everyday look. Choose from a variety of designs and materials and create your own unique layered necklace look that reflects your personal style.
DETAILS
Boho necklaces
Water drop shape details
COMPOSITION
Order Processing
- We process all order within 24- 72 hours from received purchase
Return & Exchange
We accept both return & exchange within 30 days of delivery.
Contact us by email for more information.
Have questions?
Get in touch with us at any time here.
Online Payment 100% Secure
Free Shipping in the U.S.
The White Bogo Dress
A white boho dress is a MUST-HAVE piece in your wardrobe! It can be accessorised with striking pieces to create a fashionable and most importantly; the boho style. Statement necklaces, bold belts, hefty earrings, and patterned scarves are a few examples of accessories. Boots or sandals can be added for the complete boho vibe.
shop the collection
BOHEMIAN SCARVES
The accessory that can change your entire outfit. Soft texture, vibrant colors and bold geometric patterns, you can go wrong with a boho scarf!